Let us help you get unaddressed leaflets delivered to your voters during lockdown.
Under the current government COVID-19 regulations, you may not be able to hand deliver literature to your voters. One option to allow you to continue delivering unaddressed literature is to use Royal Mail's Door to Door service.
If you order your leaflets through Election Workshop, they can offer support and guidance on the process of booking delivery with Royal Mail, for no extra charge. We want to help you continue to campaign under lockdown.
How can I deliver to my ward using Door to Door?
The Door to Door service allows you to distribute leaflets by postcode sector, and to deliver different versions to different sectors if you want to. Postcode sectors will not overlap exactly with ward boundaries, and you can check the postcode sector breakdown for your ward or wards here.
How does it work?
E-mail enquiries@electionworkshop.co.uk or call 0161 272 6216 and the Election Workshop team will guide you through the process of creating a Door to Door account and making a booking with Royal Mail. You will pay Royal Mail directly for the delivery. New customers get a discount on their first order.
Then upload your artwork to Election Workshop, who will print your leaflets and send them directly to Royal Mail.
How much does it cost?
Royal Mail's Door to Door delivery prices vary depending on the weight of your leaflet and the volume of your order. Items up to 20g (e.g. an A3 glossy leaflet) are £65.99 per thousand, up to 25,000, or £60.99 per thousand between 25,000 and 100,000. New Door to Door customers get a discounted rate of £62.99 per thousand on their first order. (All prices subject to VAT).
Election Workshop's prices are below, and include bundling your leaflets to Royal Mail standards, and a timed delivery to the Royal Mail drop-off centre.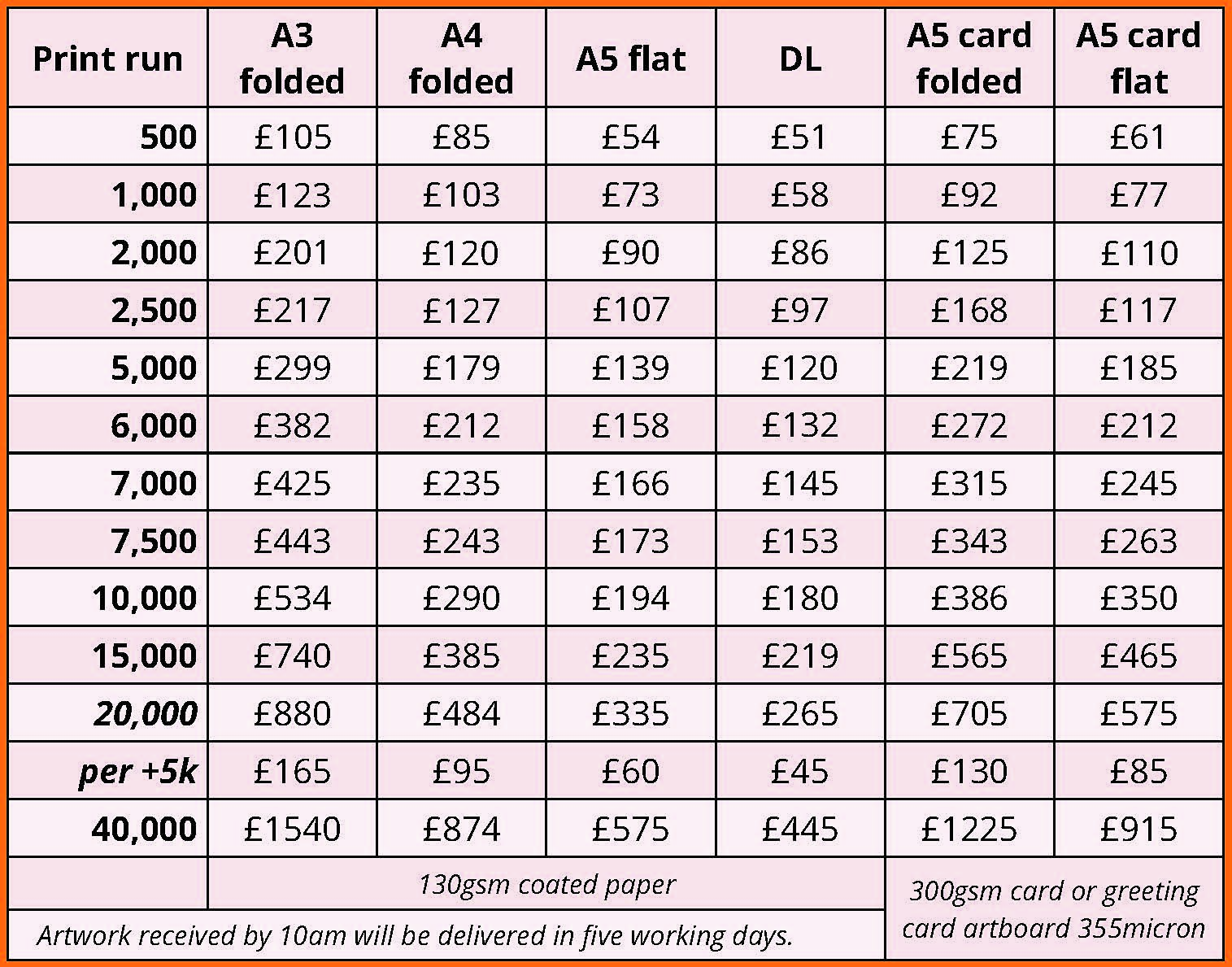 What are the turnaround times?
Artwork received by Election Workshop before 10am will be delivered to Royal Mail within five full working days.
Royal Mail will usually offer a delivery slot of two or three weeks after the date of enquiry, at the earliest, so it is recommended to start the delivery booking process as soon as possible.
How can I save money using Royal Mail Door to Door?
If you are planning to deliver multiple leaflets over several wards, you may be able to take advantage of Royal Mail's special offer of 50% off your second order. Both orders will need to be between 25,000 and 100,000 items.